Traveling Massage (reviews)
Looking for a high quality professional massage in your home, hotel room, B&B or anywhere in Galena Illinois? Take a look at what other vacationers and residents have to say about their Healing Touch Galena massage experience.
AT HOME MASSAGE (review)
Getting ready for a stay in Galena I took a quick look on trip advisor and lo and behold my wish came true! A masseur that comes to you! Gerald is not only an excellent masseur he is a resource of wisdom and suggestions on how to continue to work on staying flexible. He is personable and a delightful human being to have your path come across. My husband and I highly recommend him.
Best massage I have ever had! (review)
On a last minute trip to the Galena area I messages Gerald about getting a massage for my husband and myself after finding him on the web. He responded quickly and was very flexible scheduling on such short notice. He came to our rental on a Friday evening at 9 pm and delivered the most amazing massage I have even received (and I've had a lot). I will return to the area in the future just for a massage from Gerald. It was so convenient to have this done in our rental. While I expected this to be a "couples massage" it really was a solo massage as Gerald works alone. As it turns out we were blessed as then both of us got the opportunity to have Gerald as our masseuse. Simply amazing!
Great Reasons for Home, Hotel or B&B Massage
Time Factor – Squeezing a massage into a busy schedule is a lot easier when you only need to plan for the actual massage time. No need to plan around a commute to the spa or in between lunch and a client meeting or run back out after dinner. This never seems to work out so the massage gets pushed off once again. In home massage is great answer to the daily time squeeze.
Vacation Experience Enhanced – A professional massage right in your hotel room, vacation home or B&B is a great way to end a busy day of sight seeing, golfing or just lounging around. Your vacation should be about doing the things you love to do, unwinding and relaxing can be a big part of that. Finishing your day without the need to do anything or go anywhere is a great feeling.
Keep the Party Going – A massage therapist can be a wonderful addition to a great couples or girls hang out relax and party on weekend. No need to stop the party when the massage therapist can come to the party. What better way to include everyone and also add to the Galena experience than having everyone have a turn at a Healing Touch massage.
Deeper Form of Relaxation – Massage to help heal sore muscles after an active day or just trying to relax after work, you could enjoy the full health benefits of massage in the confines of your own home. Home is where we all go to relax, put up our feet and unwind, massage fits in nicely.
Weekend Trip to Galena (review)
My husband and I needed a weekend away and came across Gerald on TripAdvisor. We both had a one hour massage and Gerald even traveled to us! It was a great kick off to our weekend and it set the tone for a nice relaxing weekend. We would recommend Gerald!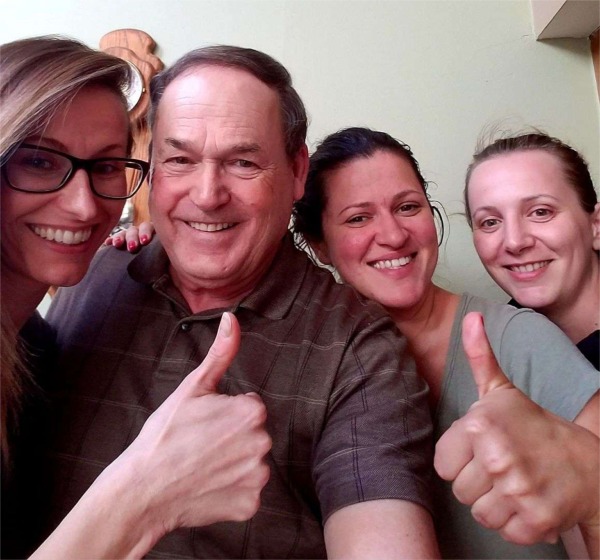 Last Minute Relaxation (review)
We emailed on our drive to Galena. He got back to us by morning and was available. He came to our house and made it so relaxing. He was knowledgeable, easy to talk to and made sure we were comfortable. It was an awesome last minute relaxation! Perfect way to recover after Thanksgiving! He even followed up the next day with a personalized note.
Added Bonus!! (review)
Mr Moore with his Healing Touch, was an added bonus to my surprise weekend away. He gave a professional, relaxing massage on location. I highly recommend!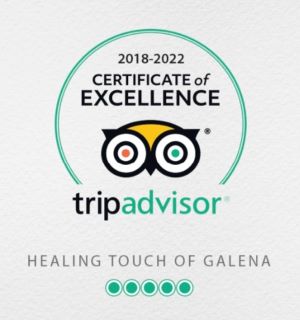 Kathy S - Galena, IL2 contributions
Wonderful Massage - Solo
Jerry truly has a "healing touch". He modifies his massage method to fit what I need at a particular session and even knows what I need without my telling him. The massage technique he uses loosens my tight muscles, relaxes and refreshes me. He skillfully combines warmth and caring with utmost professionalism.
Kathy Schleicher
Galena, Illinois
Written June 28, 2022
More reviews from Tripadvisor
Lbuffin - Oakland
Couples retreat - Couples
It was great having the massage come to us. We wanted a relaxing weekend and what's more relaxing than a massage in your hotel room. Gerald was great and the prices are more than fair. Written June 10, 2022
CTreb - Minneapolis
Girls Weekend Massages
We scheduled four of us for massages while on our girl's weekend in Galena. Gerald explains his background & his massage process very thoroughly. He customized each of our services based on our requested areas of concentration & those he felt needed extra stress relief. The greatest part was that he came to our Airbnb so we could relax in our own environment. Written June 7, 2022
Cstieny
Magic Touch
Besides being one of the kindest individuals I have ever met, Gerald also has magic hands that can relax muscles without digging into them. He shares his knowledge of the craft and passes on techniques that I can do myself. There are also his special oil recipes that enhance the relaxation experience. I highly recommend him. Written June 5, 2022
Jacqueline O
Magic Healing hands - Couples
Gerald was kind enough to come out to our Airbnb for my birthday weekend and the message was nice and relaxing. Very friendly personality, easy to talk to which is a plus and bonus he fixed the tension in my neck and shoulders - he's very gifted at what he does. Highly recommend him. Written May 31, 2022
59mlk - Oak Lawn, IL
Hands down the best massage ever!
Thank you Gerald! The massage was wonderful and my back has felt much better. That was the BEST massage that I have had and I appreciate all of your kind advice. If you are looking for a massage in Galena definitely see Gerald. Written May 20, 2022