Welcome to Healing Touch of Galena
I feel blessed that "Tripadvisor" client ratings place "Healing Touch" #1 of 10 spas and wellness in Galena for the last five years. Please read why we have been designated "Hidden Gem" and "Travelers Choice."

Massage Therapy by Gerald Moore – 270 Thunder Bay Road – Galena Territory – Galena Illinois 61036
To schedule / request your massage time; Email or Call / Text 815-777-4128
MY MASSAGE PRICING
Request Appointment Time
Save $10 over each when you schedule two or more massages:
30 minutes $70. each or two or more $60. each
45 minutes $80. each or two or more $70. each
60 minutes $90. each or two or more $80. each
75 minutes $100. each or two or more $90. each
90 minutes $110. each or two or more $100. each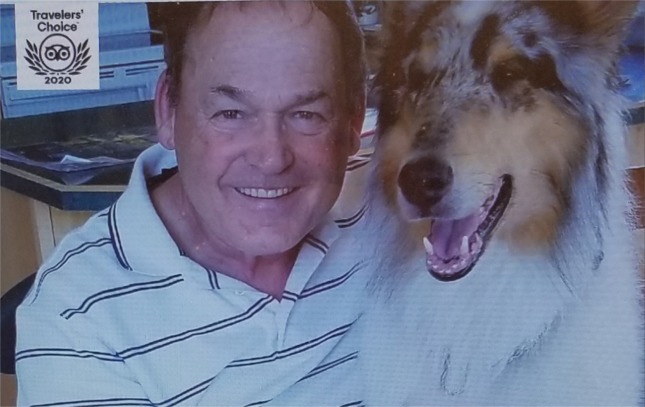 I am formally trained, certified, insured and licensed by the State of Illinois. I feel privileged to have done massage contract work at every Spa in Galena as well as the local Hospital, Physical Therapy and Fitness Center. I will travel anywhere in the Galena, Jo Daviess County area or come to my office/home in the Galena Territory. Schedule an appointment anytime of day or any day of the week, including Sunday.
I have been perfecting my approach for over fifteen years of massage. I can create a Galena Spa like experience in your home, vacation condo or hotel room.
I will travel anytime of day or day of the week by appointment. So begin your day at 7am or end it after a fine dinner. Add $15 to include hot stones.
GALENA ILLINOIS MASSAGE SELECTION
Swedish Massage
The massage communities' most popular request. It is the ultimate in relaxation. Muscle massage tailored to your desire and gentle stretching.
Deep Tissue Massage
For work on tense, tight, stiff muscles in the whole body.
Sports Massage
Highly targeted massage areas with appropriate amounts of pressure.
Hot Stone Massage
The warmth of smooth heated lava stones combined with any massage selection.
Maternity / Prenatal Massage
Special attention directed to the areas challenged by temporary imbalance of your center: back, hips, shoulders and neck.
Reflexology
Massage of hands and feet only based on the principle that there are hand and foot reflexes which correspond to the healing of all parts of the body.
Chair Massage
"Kneel" in a relaxed position in a specially designed cushioned massage chair with your clothing on for a ten to fifteen minute massage of neck, shoulders, back, arms and hands. Perfect for parties, reunions, get-togethers or rewards for employees in a business. Some businesses bring chair massage in regularly for their employees. One hour minimum appointment. $80 per hour.
Couples Massage
Gift Certificates Upon Request
Please Call – Text – Email to schedule an appointment 815-777-4128 Email Appointment Request
The Galena Illinois area is a popular destination for a variety of activities and a relaxing massage can easily be a part of your experience. A relaxing massage right at your B&B, hotel room or vacation home is a great way to end a busy day of sight seeing, shopping or just lounging around. If your day is more physically challenging and features a round of golf, carving up the ski slopes or a scenic hike, a therapeutic massage might be just the thing to help you unwind and wake up refreshed instead of sore. How much better would a girls weekend be with an invigorating massage to go along with a glass of wine and the great conversation, without ever leaving your room!
As a traveling Galena Illinois Massage Therapist my services are available for residents, vacationers and visitors to Galena and Jo Daviess County IL. Being able to offer you a great massage with the added convenience of a scheduled appointment, eliminates any excuse you may have not to treat yourself to one of lifes simple pleasures. A relaxing massage is just a call away without driving in the dark, snow or rain. Maybe just eliminating the time involved in getting to and from the spa can enhance the experience and allow you to squeeze a relaxing massage into your busy day or night.
Galena Spas are not the only place to experience total relaxation!
Traveling Massage
Jo Daviess County Traveling Massage
East Dubuque Mobile Massage
Galena Traveling Massage
Apple River Mobile Massage
Elizabeth IL Massage
Hanover IL Massage
Menominee Massage
Scales Mound Massage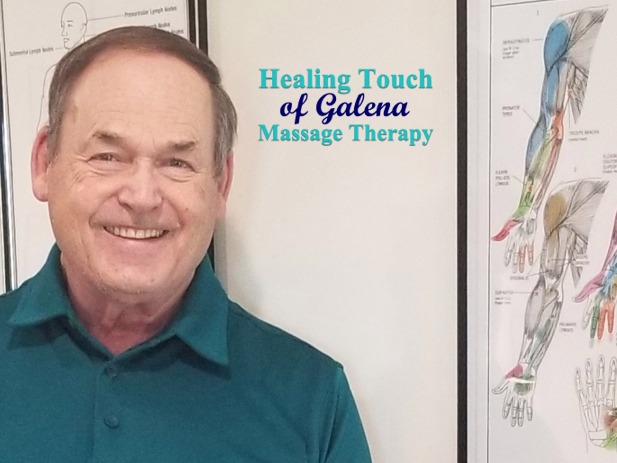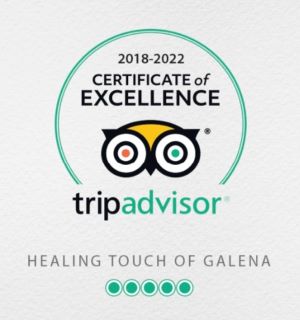 Kathy S - Galena, IL2 contributions
Wonderful Massage - Solo
Jerry truly has a "healing touch". He modifies his massage method to fit what I need at a particular session and even knows what I need without my telling him. The massage technique he uses loosens my tight muscles, relaxes and refreshes me. He skillfully combines warmth and caring with utmost professionalism.
Kathy Schleicher
Galena, Illinois
Written June 28, 2022
More reviews from Tripadvisor
Lbuffin - Oakland
Couples retreat - Couples
It was great having the massage come to us. We wanted a relaxing weekend and what's more relaxing than a massage in your hotel room. Gerald was great and the prices are more than fair. Written June 10, 2022
CTreb - Minneapolis
Girls Weekend Massages
We scheduled four of us for massages while on our girl's weekend in Galena. Gerald explains his background & his massage process very thoroughly. He customized each of our services based on our requested areas of concentration & those he felt needed extra stress relief. The greatest part was that he came to our Airbnb so we could relax in our own environment. Written June 7, 2022
Cstieny
Magic Touch
Besides being one of the kindest individuals I have ever met, Gerald also has magic hands that can relax muscles without digging into them. He shares his knowledge of the craft and passes on techniques that I can do myself. There are also his special oil recipes that enhance the relaxation experience. I highly recommend him. Written June 5, 2022
Jacqueline O
Magic Healing hands - Couples
Gerald was kind enough to come out to our Airbnb for my birthday weekend and the message was nice and relaxing. Very friendly personality, easy to talk to which is a plus and bonus he fixed the tension in my neck and shoulders - he's very gifted at what he does. Highly recommend him. Written May 31, 2022
59mlk - Oak Lawn, IL
Hands down the best massage ever!
Thank you Gerald! The massage was wonderful and my back has felt much better. That was the BEST massage that I have had and I appreciate all of your kind advice. If you are looking for a massage in Galena definitely see Gerald. Written May 20, 2022